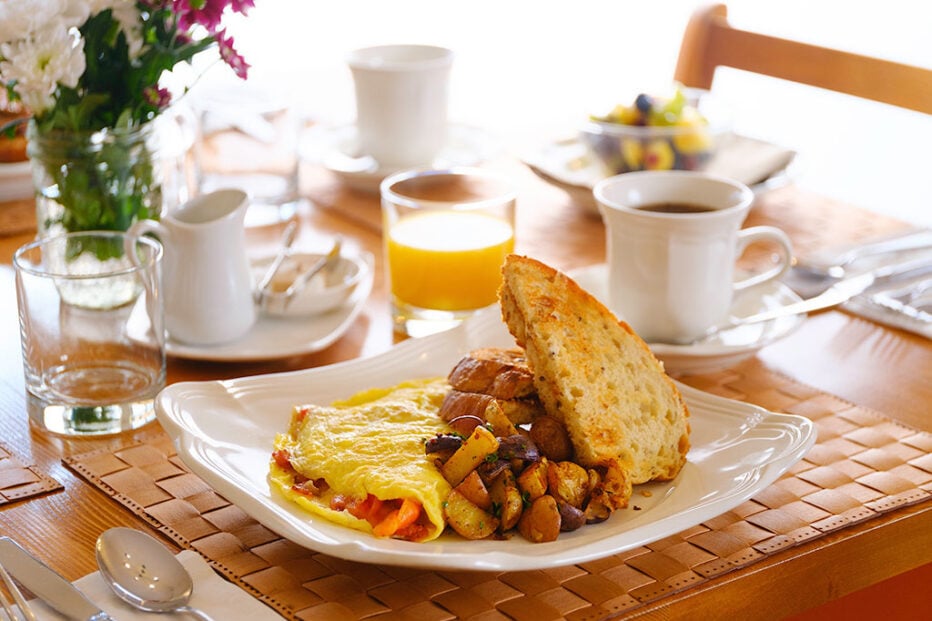 Breakfasts at Courthouse Inn are truly memorable.
Breakfast
Start your morning with a cup of cappuccino or espresso (or coffee, tea, or juice), followed by a 3 course gourmet breakfast including a freshly baked dessert pastry (Why not, you're on holiday!).
Upon check in you will be able to choose your Breakfast reservation time and your menu selection. When you arrive for your breakfast, you will find your own table with a name card for your party.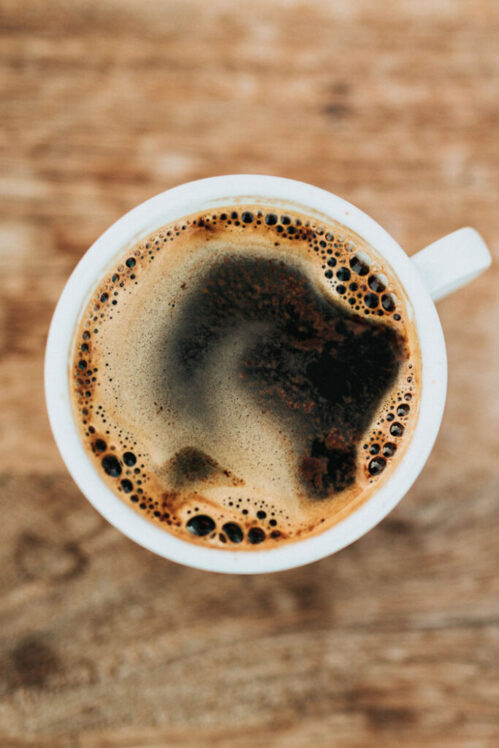 Coffee
Espresso, Cappuccino, Latte, Regular
Tea
A selection of Herbal and Black Teas
Juice
Apple and Orange Juice
Raspberry Granola Parfait
Greek yogurt, fresh garden picked raspberry compote, crunchy granola with mixed nuts

Fruit Salad
Garden freshly picked raspberries, blueberries, BC peaches, grapes, dried cranberries, honey, vanilla
Omelette
Filled with D Dutchmen Dairy cheddar, local bacon, garden fresh chive and spring green pesto, served with home fries and toast
Breakfast Hash
Salmon, local chorizo, garden fresh green beans, onion, toasted cashews, topped with a sunny-side-up egg and sliced avocado
Pecan Pie French Toast
Sourdough bread stuffed with pecan pie filling and cream cheese, served with maple syrup
Earl Grey Buns
Filled with creamy chocolate custard and crunchy cocoa nibs
Have food allergies? Feel free to contact us, we are confident we can meet most of your dietary needs.
We are able to offer a lighter breakfast if you would prefer. Please contact us for more information.
If you require breakfast at certain time, please let us know, we will do our best to accommodate your needs.
We can offer a Breakfast to go as well as packed gourmet lunches upon request.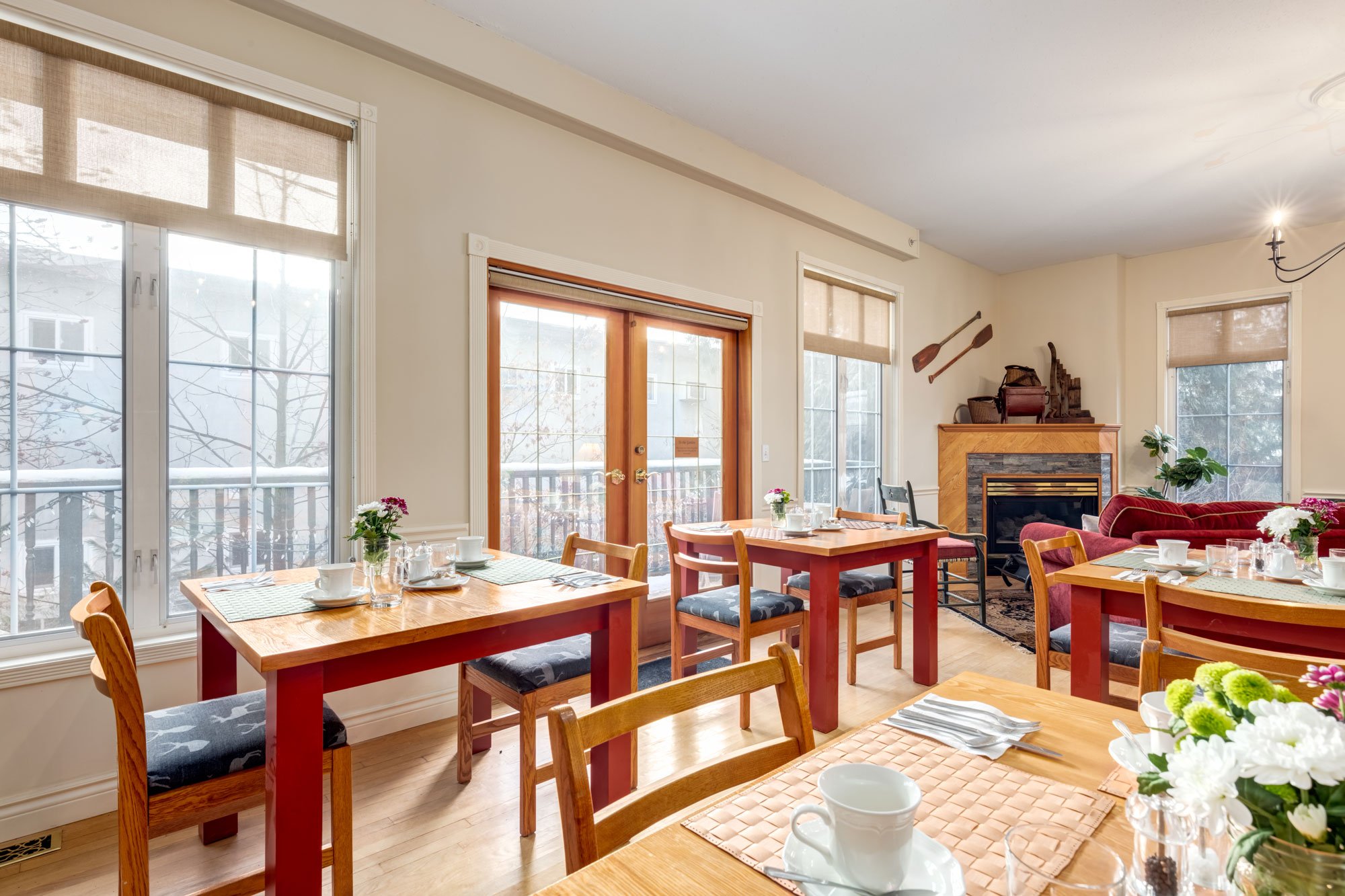 Whether you come for relaxation, romance, or recreation, we will make your Revelstoke getaway unforgettable.