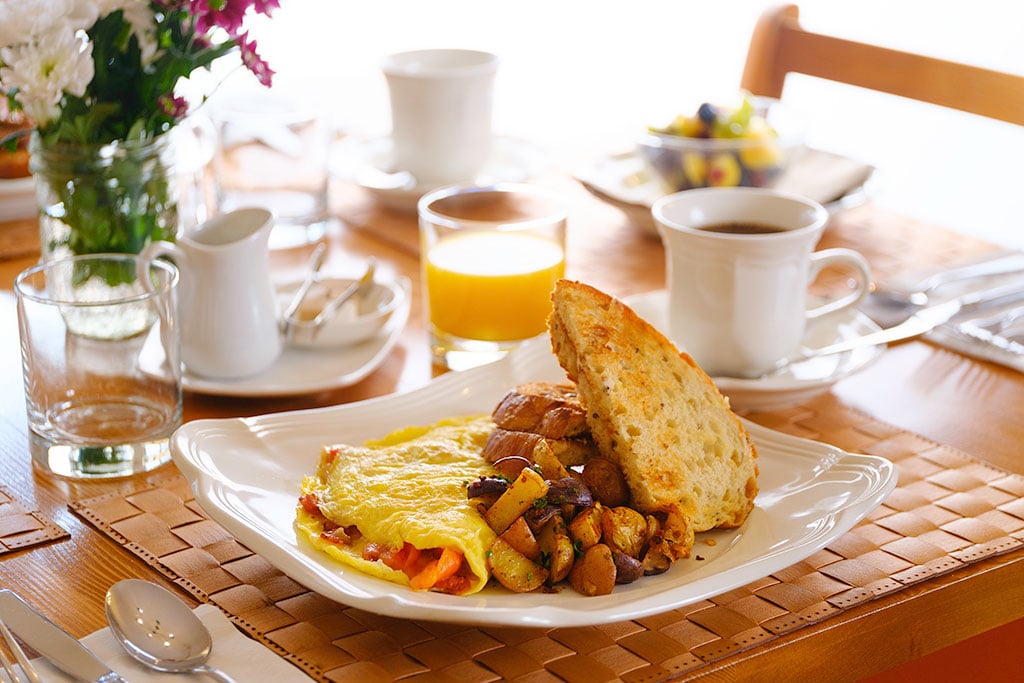 Breakfasts at Courthouse Inn are truly memorable.

Breakfast
Start your morning with a cup of freshly ground coffee, tea, or juice, followed by a 3 course gourmet breakfast including a freshly baked dessert pastry (why not, you're on holiday!).
Upon check in you will be able to choose your Breakfast reservation time and your menu selection. When you arrive for your breakfast, you will find your own table set up ready for your party.
We also offer a Takeout Breakfast for those wishing for an earlier start for your day ahead!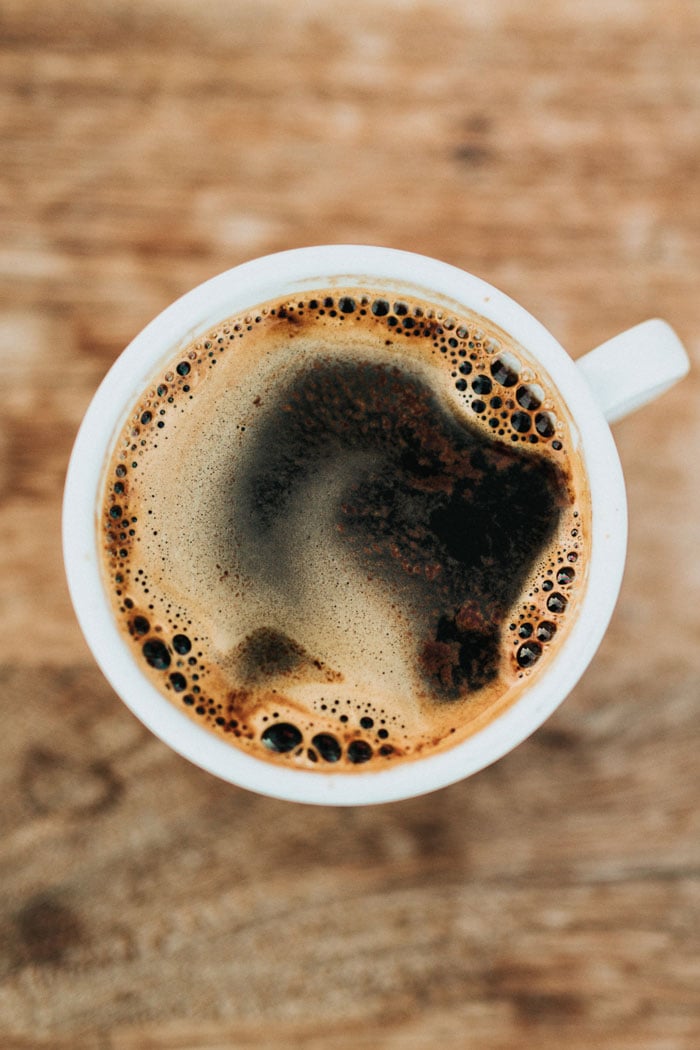 Coffee
Freshly Ground French Pressed Coffee
Tea
A selection of Herbal and Black Teas
Juice
Apple and Orange Juice
Bircher Oat Muesli
A bowl of lightly sweetened, super creamy, chilled oats and yogurt. Mixed with crisp apple, dried cranberries, pumpkin seeds and maple syrup. Toasted almonds and seasonal fruit.
(Gluten free)
Coconut Chia Pudding
Chia pudding and coconut milk. Topped with super seed mix, coconut spears, fresh fruit, and strawberry puree.
(Vegan and gluten free)
Granola and Yogurt
Greek style yogurt layered with homemade maple granola. Topped with banana slices and berry compote.
(Gluten free)
Hot Steel- Cut Oats
Creamy steel cut-oats served warm, finished with milk & maple syrup.
Huevo Ranchero
Two lightly seasoned pan-fried corncake rounds with ranchero sauce. Frijoles and roasted tomatoes beside a poached egg and garnished with avocado.
(Dairy free & Gluten free)
Classic Eggs and Bacon
Poached egg, two slices of bacon, spinach and seeded sourdough toast.
(Dairy free)
Turkey Sausage Potato Hash
Turkey sausage, oven roasted potatoes, onion, cheddar cheese, spinach and a poached egg.
(Gluten free)
Banana Pancakes
Three banana pancakes with maple syrup.
Ham or Veggie Omelette
Two egg omelette served with cheddar cheese, green onion, peppers, and seeded sourdough toast.
Everything Bagel Plate
Toasted everything bagel sandwich featuring pesto mayo, layered with cheddar cheese, crispy bacon, a fried egg, and fresh spinach. Served with a side of roasted potatoes.
A Baked Sweet to finish
Add on Toast for the table
Takeout Breakfast Sandwich on request
**Any ingredients listed can be changed to your request**
**We can cater to any and all dietary requirements**
Have food allergies? Feel free to contact us, we are confident we can meet most of your dietary needs.
We are able to offer a lighter breakfast if you would prefer. 
If you require breakfast at certain time, please let us know, we will do our best to accommodate your needs.
We can also offer a takeout breakfast for those wishing to start their day early.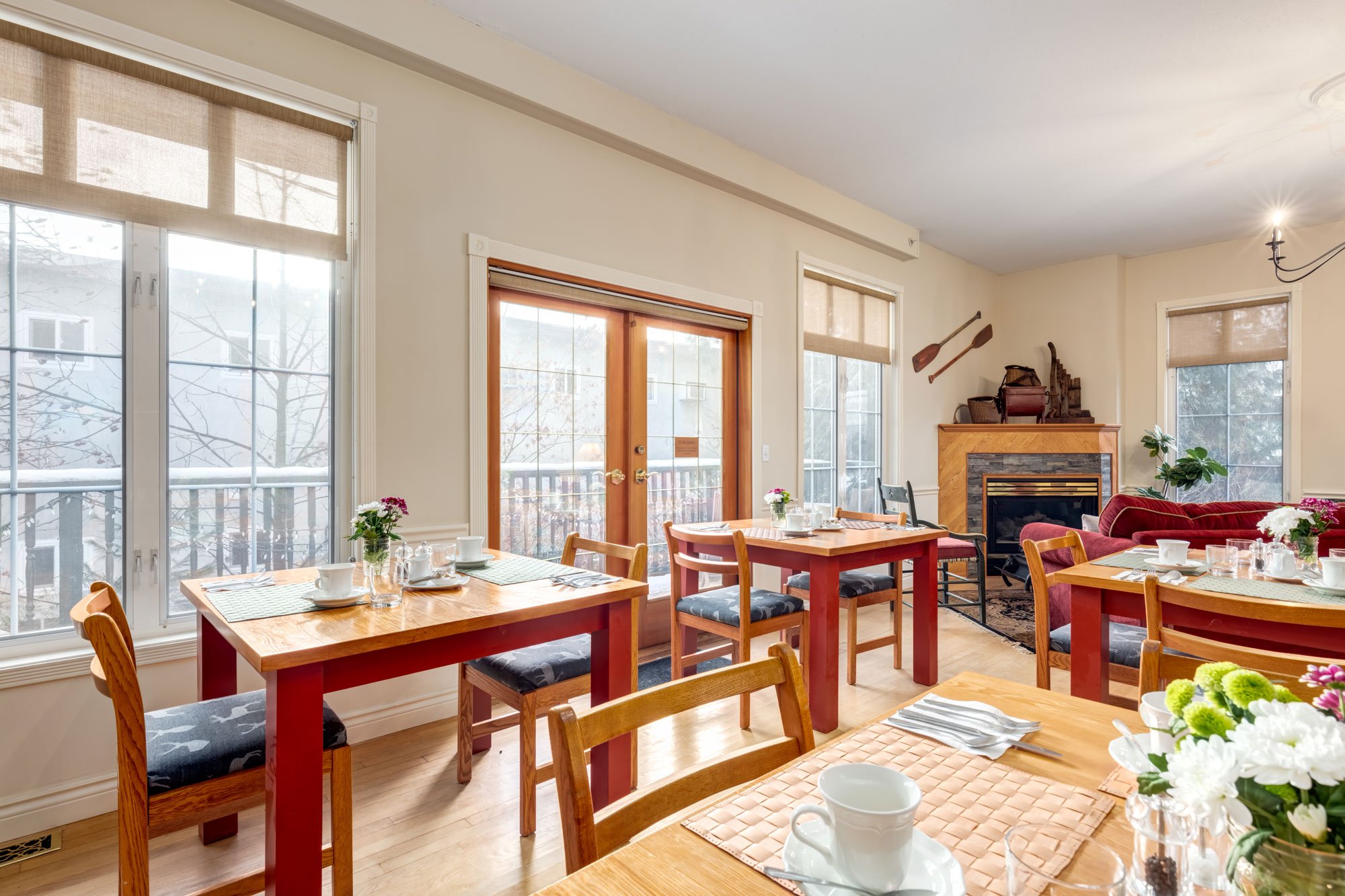 Whether you come for relaxation, romance, or recreation, we will make your Revelstoke getaway unforgettable.